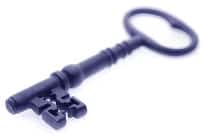 One registration code, unlimited web calendars.
Click below to find information about:
Registration Code | Color Scheme Add-On Packs
To unlock the shareware version of HTML Calendar Maker Pro, order a registration code. By entering a registration code into the program, you are granted unlimited use as well as the ability to modify the footer of each calendar you create.
Plus, if you would like additional color schemes, check out the Color Scheme Add-On Packs.
Please note that the License Agreement states that only one registration code may be used on each computer. When ordering, be sure to select a quantity large enough to cover every computer that will be used to create web page calendars using HTML Calendar Maker Pro. There is no limit to the number of people or computers that can view the generated calendars.